As per January 2023 𝐓𝐚𝐩𝐥𝐨𝐰 𝐄𝐱𝐞𝐜𝐮𝐭𝐢𝐯𝐞𝐬 𝐔𝐧𝐢𝐭𝐞𝐝 𝐁𝐫𝐮𝐬𝐬𝐞𝐥𝐬 is relocated to a prestigious monumental building located in the heart of the European quarter. Housed in a beautiful 1861 bourgeois building, the office is located on 𝐋𝐮𝐱𝐞𝐦𝐛𝐨𝐮𝐫𝐠 𝐒𝐪𝐮𝐚𝐫𝐞 also called place lux or plux across from the European parliament, the European committee of the regions and the economic and social committee. The gardens of the office overlook the back of the European parliament, an ideal location in the heart of the European quarter.
An ideal location in the heart of the European quarter. The European Committee of the Regions and the Economic and Social Committee are in the immediate vicinity. The European Commission and the Berlaymont (headquarters of the European Commission) are within walking distance. The mansion stands out with a beautiful interior. It is a Haussmann-style mansion with large rooms and modern infrastructures.
The district also called Leopold District was created after Belgian independence in 1830. That is when Brussels began to grow and an upscale suburb was created on this site where the better citizens came to live. Between 1850 and 1914, Brussels experienced the Golden Age. Most of the houses here still date from that time. The birth of this European Quarter and the establishment of all the European institutions in the heart of Brussels has an eventful history. Everything begins in 1958 when, after the Treaties of Rome, something new was created that they called the Commission.
Today the European institutions have a huge number of employed civil servants. Anno 2023, 45,000 people work full-time in Brussels for the European Union and its institutions. They live in Brussels and surrounding areas. 'The figures show that more than twenty percent of the Brussels economy revolves around European civil servants who live here. The international impact in Brussels has grown enormously and you can see it in the streets, which have been taken over by European administrations.
How to get there & parking:
The nearest airport is Brussels Airport, 12 km from the office. Parking is available near Rue Belliard, Avenue Cortenbergh, Avenue des Arts or Rue de la Loi. Here, you will find all the public and private car parks. Also you can use the metro which allows you to reach the city center of Brussels.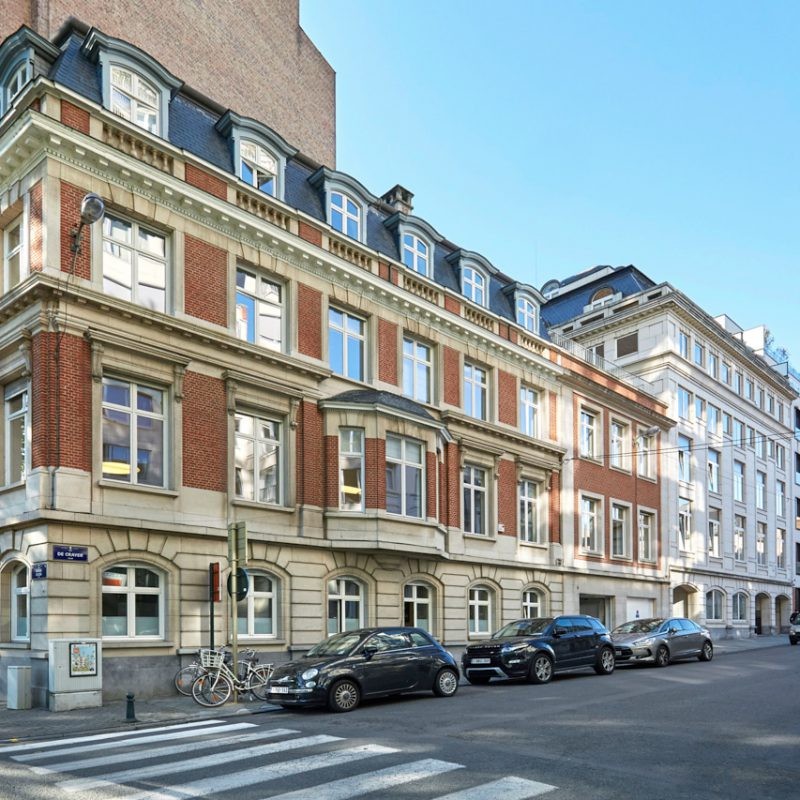 Please feel free to book an appointment to discuss opportunities or just have a good conversation and a perfect coffee.