However I like to share my story behind these facts. In 2016, my world suddenly stopped turning. I was diagnosed with a very aggressive and terminal form of throat cancer. It was the toughest challenge my family and I had ever faced. Multiple surgeries, radiation and chemo cycles followed through the years 2016 – 2019, but giving up was never an option for me.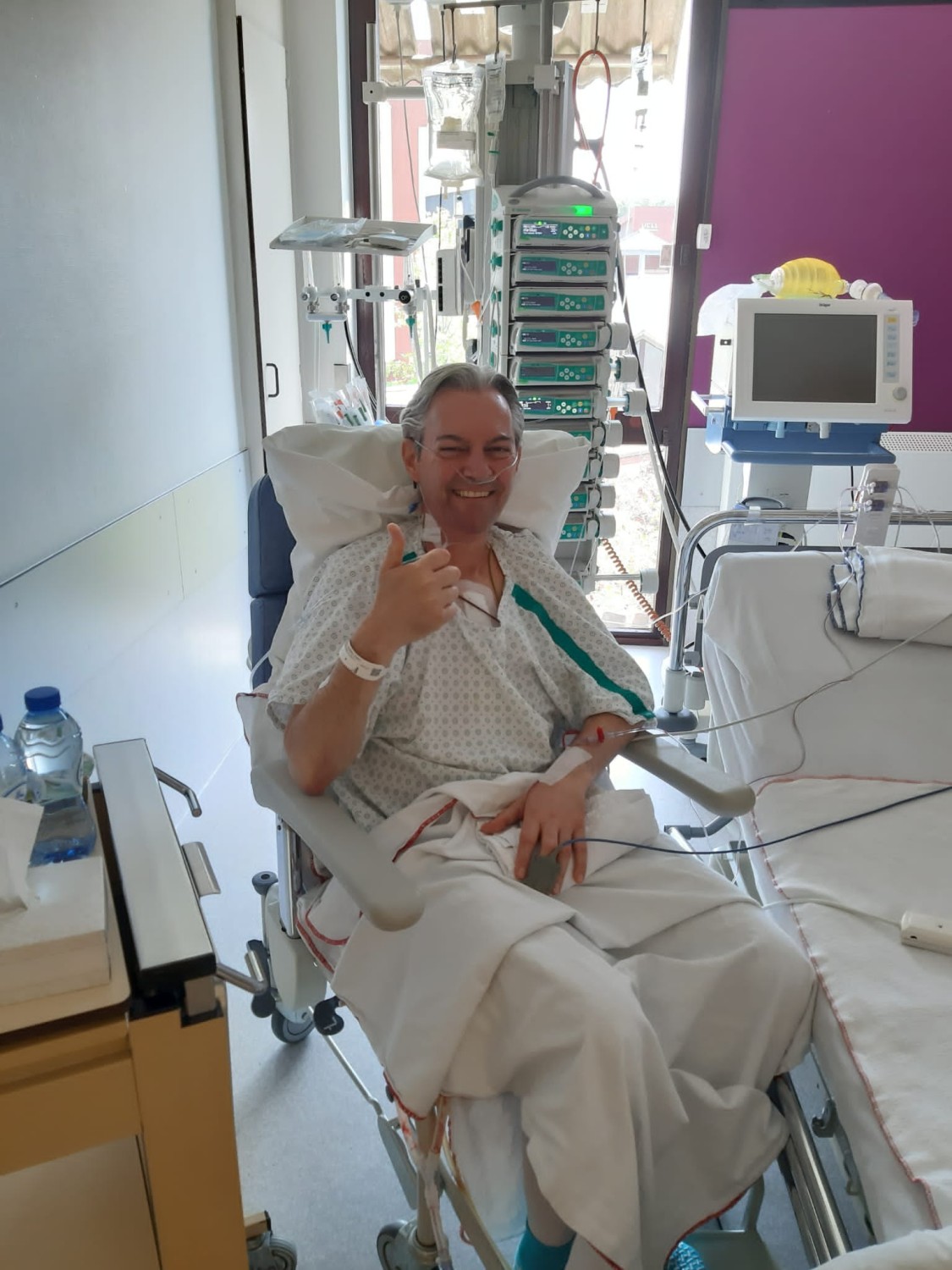 What I found most difficult was what I was putting my family, my wife and my two children through. They were standing at the sideline, watching me fight and suffer and they could do almost nothing. However they love me and did a great job of supporting me, arranging everything for me and helping to make it possible for me to focus 100% on my recovery. But, at the end I had to fight my fight alone.
This is an aspect that is so often forgotten and for which I would like to generate the necessary attention and compliments. It is never you alone, it always involves the family, your loved ones and your immediate environment.
Don't forget that and make sure you show your appreciation and tell them enough that you love them.
Today I am fortunate that I currently have no active cancer cells, to say that I am cancer free is still too early. And believe it or not, there is one thing I am grateful for this terrible disease. It has made me realize that I am passionate about PEOPLE and my job. I feel energized when I can connect talented people, with great companies. And vice versa.
That's the real reason why I founded Executives United. Executive Search and Consiglieri advise in the traditional qualitative way. Respect and attention for both, the candidate and the organization, and a long term vision. I hope to be around for a long time. And in the meantime I do what I love most and follow my passion.
So if you are looking for a new challenge or senior talent that can help your business grow? Let's meet and write our story and future together! I am always open for a coffee and a good conversation.